Curl Up with Cozy Fiction

G O O D  R E A D S  recommended by the Penn Lake staff....


A D U L T  F I C T I O N


The Absolutely True Diary of a Part-time Indian by Sherman

Alexie


Budding cartoonist Junior leaves his troubled school on the Spokane Indian Reservation to attend an all-white farm town school where the only other Indian is the school mascot.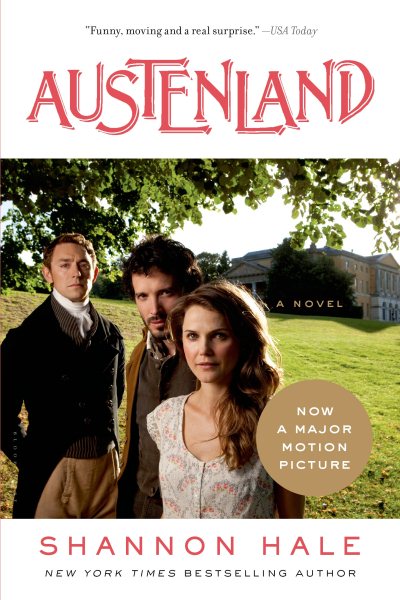 Austenland by Shannon Hale
Because her obsession with Jane Austen's Mr. Darcy, as played by Colin Firth in the BBC adaptation of "Pride and Prejudice," is ruining her love life, Jane Hayes is delighted when she gets the chance to take a trip to an English resort catering to Austen-crazed women. Fun and frothy chick lit!!



Bared to You by Sylvia Day
Eva Trammel, plagued by her own insecurities, is drawn into an intense, obsessive relationship with the wealthy and arrogant Gideon Cross. A sensual and well-written alternative to 50 Shades of Grey.


The Beekeeper's Apprentice by Laurie R. King
What would happen if Sherlock Holmes, a perfect man of the Victorian age--pompous, smug, and

misogynisitic--were

to come face to face with a twentieth-century female? If she grew to be a partner worthy of his great talents? A fascinating read.


Carry Me Home by Sandra

Kring


Growing up in

Willowridge

, Wisconsin, Earl "Earwig"

Gunderman

, a simple-minded teenager, has always depended on his older brother, Jimmy, for guidance and protection, but when Jimmy is sent off to war in the Pacific, only to return after three years as a prisoner of war, Earwig is thrust into the unexpected role of protector.


The Cuckoo's Calling by Robert Galbraith
Working as a private investigator after losing his leg in Afghanistan,

Cormoran

Strike takes the case of a legendary supermodel's suspicious suicide and finds himself in a world of multi-millionaire beauties, rock star boyfriends, desperate designers, and hedonist pursuits.


  The Language of Flowers by Vanessa

Diffenbaugh


Discovering the symbolic meanings of flowers while languishing in the foster-care system, eighteen-year-old Victoria is hired by a florist where her talent for helping others is discovered. But an unexpected encounter with a mysterious stranger forces her to confront her painful past, and she must decide whether it's worth risking everything for a second chance at happiness.


The Leisure Seeker by Michael

Zadoorian


John and Ella

Robina

, a couple married 50+ years--she has stopped her cancer treatments, he has Alzheimer's-- kidnap themselves from the adult children and the doctors who seem to run their lives, and steal off on a forbidden vacation determined to prove that, when it comes to life, you can go back for seconds and sneak a little extra time.



Little Black Dress by Susan McBride
While caring for her mother

Evie

, who has suffered from a massive stroke, Antonia uncovers long-hidden truths about her aunt Anna, who vanished fifty years ago,

Evie

, and a magical little black dress with the power to break and mend hearts.


Looking for Me by Beth Hoffman
Opening an antiques shop in Charleston after discovering a talent for restoring furniture,

Teddi

Overman

struggles to come to terms with her shattered family and sense of self after receiving news that her long-missing brother might still be alive.


The Madonnas of Leningrad by Debra Dean
In a novel that moves back and forth between the Soviet Union during World War II and modern-day America, Marina, an elderly Russian woman, recalls vivid images of her youth during the height of the siege of Leningrad.


Mary Coin by Marisa Silver
Inspired by an iconic picture taken during the Great Depression, this multi-generational narrative depicts the lives of the photo's subject and her child, the ambitious and struggling photographer, and a present-day professor who finds a connection to a family legacy in the image.


Me Before You by Jojo Moyes
The story centers on a quadriplegic and his quest to commit suicide. The characters are so real, you will feel like you are there, as his loved ones sort out what is the best solution for everyone.


Moon Called by Patricia Briggs (first in a series)


Mercy Thompson's life is not exactly normal. Her next-door neighbor is a werewolf. Her former boss is a gremlin. And she's fixing a VW bus for a vampire. But then, Mercy isn't exactly normal herself.
Odd Thomas
by Dean Koontz
Over the course of two days, Odd Thomas, his soulmate Stormy Llewellyn, and an assortment of allies make their way through a dark, terrifying world in which past and present, and life and death collide as they try to avert a cataclysm. Great start to a series about a simple fry cook using his wits and abilities against increasingly evil and powerful adversaries.
One Amazing Thing
by Chitra Banerjee Divakaruni
When nine disparate characters are trapped together after an earthquake, each of them takes a turn telling "one amazing thing" about his or her life.
The Particular Sadness of Lemon Cake
by Aimee Bender
Discovering in childhood a supernatural ability to taste the emotions of others in their cooking, Rose Edelstein grows up to regard food as a curse when it reveals everyone's secret realities.
Pope Joan
by Donna Cross
Rebelling against medieval strictures forbidding the education of women, young Joan assumes the identity of her murdered brother and is initiated into the monastery of Fulda, where she distinguishes herself as a great Christian scholar before relocating to Rome and becoming a powerful force in religious politics.
A Question of Honor
by Charles Todd
While tending to the wounded on the battlefields of France during World War I, Bess Crawford discovers that an officer from her father's regiment who had killed five people in India and England is still alive, and sets out to clear her father's name.
Ready Player One
by Ernest Cline
Futuristic thriller about a worldwide virtual reality treasure hunt, with elements of 80s nostalgia and nerdy romance.
Silent in the Grave
by Deanna Raybourn (first in a series)
After the sudden death of her husband, Edward, Lady Julia Grey enlists the help of private sleuth Nicholas Brisbane to unravel the mystery of Edward's death and the threats that he had been receiving. Spectacularly atmospheric Victorian mystery with quirky, eccentric characters.
Slammed
by Colleen Hoover (first in a series)
Eighteen-year-old Layken struggles with holding her family together after her father dies, until she develops a relationship with her new neighbor, Will, who has a passion for poetry slams and gives her a new sense of hope. Sweet, humorous and touching story.
Snow Flower and the Secret Fan
by Lisa See
A story of friendship set in nineteenth-century China follows an elderly woman and her companion as they communicate their hopes, dreams, joys, and tragedies through a unique secret language.

Still Life
by Louise Penny (first in a series)
Chief Inspector Armand Gamache is called to Three Pines, a tiny hamlet south of Montreal, to investigate the suspicious hunting "accident" that claimed the life of Jane Neal, a local fixture in the village.
 Storm Front by Jim Butcher (first in a series)

For Harry Dresden, Chicago's only professional wizard, business, to put it mildly, stinks. So when the police bring him in to consult on a grisly double murder committed with black magic, Harry's seeing dollar signs. But where there's black magic, there's a black mage behind it. And now that mage knows Harry's name.


Sunshine by Robin McKinley
Left to die in an abandoned mansion as the prey of a vampire, Sunshine is stunned to find herself unharmed and must come up with a way to save her undead host from the perils of the daylight world, in a seductive tale of supernatural desire.


When Charlotte Comes Home by Maureen Millea-Smith
Fred is a sensitive young man growing up in a Catholic family in Omaha during the 60s and 70s. When his spunky younger sister is admitted to the hospital with kidney problems, it causes a deep and
far-reaching affect on his entire family and the community
. Winner of the 2007 Minnesota Book Award for novel and short story.
Winter Garden
by Kristin Hannah
Reunited when their beloved father falls ill, sisters Meredith and Nina find themselves under the shadow of their disapproving mother, whose painful history is hidden behind her rendition of a Russian fairy tale told to the sisters in childhood.